Industry Automation & Digital Solutions. To the power of n.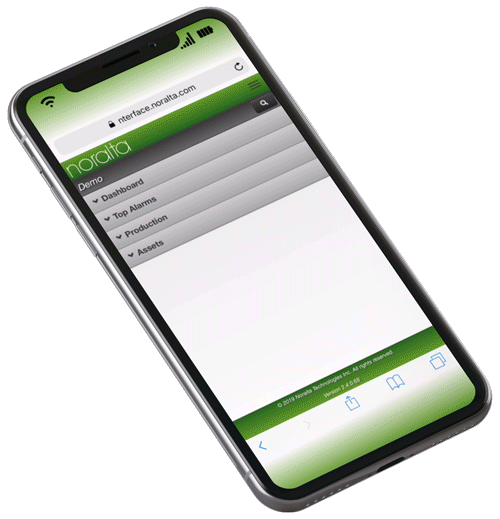 nTerface & The Power of n
The Noralta n-Suite of digital software solutions give you the power to translate upstream data into downstream decisions, anywhere, at any time. Maximize cost efficiency by only paying for what you need with our Software-as-a-Service (SaaS) model, and let us take the worry out of uptime, upgrades, and security.
nTerface is Noralta's Premier digital dashboard through which all field and facility data is accessed, analyzed and controlled. It is an industry-leading digital (SCADA) platform that gives you the power. 
Robust and powerful enterprise automation and management software for dynamic oil well operations maximizes remote production control and minimizes human intervention.
nGas is Noralta's SaaS solution for gas well monitoring. Capture production data, generate auditable reports, and store gas composition data.
Your pipeline assets are in remote locations, in most cases far from the nearest road and field office. nLine gives you real-time, on demand digital access to essential pipeline data and provides for leak detection that facilitates faster responses.
Noralta's nSight gives you "eyes on the ground" with remotely controlled directional video. nSight's cameras have helped Operators identify thieves, deter theft, and catch fraud by service companies.
Noralta's nFrared digital heat imaging solution lets you see what the naked eye can't, at any time and from any device that has an internet connection.
Complete enterprise solution for site security and protection, monitor your site 24/7 with camera-equipped motion sensors that triggers recording for law enforcement use.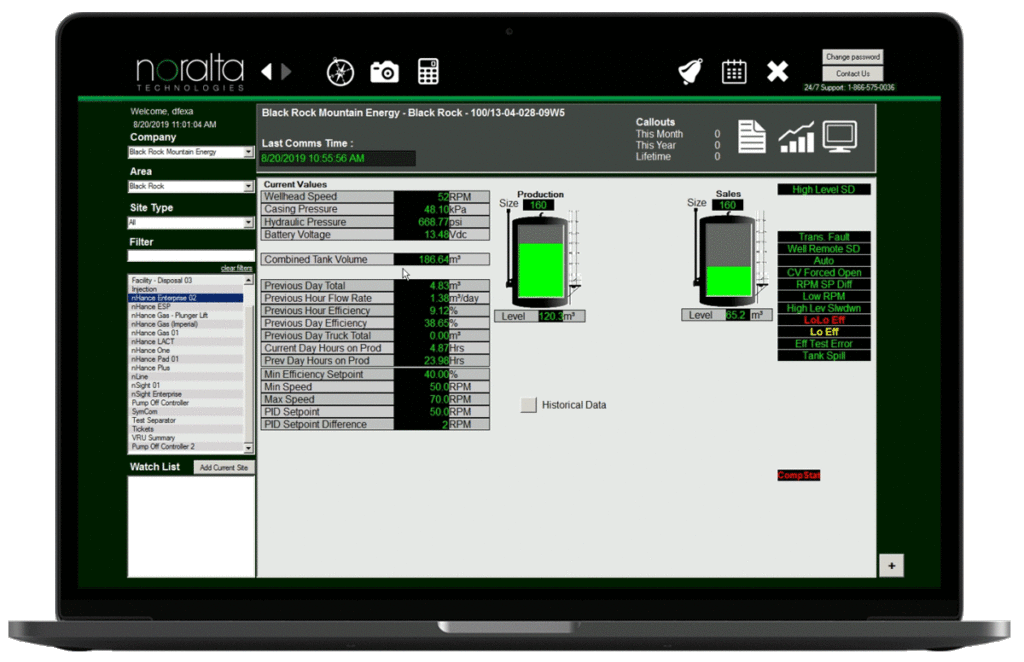 The hub of Noralta's SaaS services, our Control Center actively monitors production sites and facilities 24/7, using the latest monitoring technology integrated with Noralta's suite of enterprise software solutions. Control Center operators and technicians have field experience and extensive training, and thus an intimate knowledge of your operational business requirements. And they are always available to assist you, at any time, just a phone call away.
Noralta's complete line of enterprise software and consulting solutions can be tailored to and deployed for your specific industry needs. Our team works hand-in-hand with yours to plan, develop, and implement a tailored range of services to fulfill your requirements. And our SaaS model means that you only pay for what you need, when you need it.
From our field offices across Western Canada, we can deploy our team of field experts to tackle your on-site field support services needs. From project managers and estimators, to electricians, instrumentation and programming technicians, to information technology consulting and support, we have a solution for you, when and where you need it.